Synergistic Resources Integration (SRI)
The Challenge:
SRI: Within two months we need our system in production for our clients. We have that 95% completed by another vendor. Can you finish the other 5%?
Symbiosis: (After discussing details). Sorry, we cannot inherit the unknown 95%. But we can finish all the 100% and still meet the deadline under the condition that both teams have to work as a single team.
SRI: You must be kidding. It took two years to reach the 95%.
Symbiosis: If it is of any comfort, please add a heavy penalty clause for each day of delay.
The Solution:
SRI signed the contract on May 21, at the same venue where Symbiosis received Outstanding Small Business Award from Lansing Regional Chamber of Commerce. You can call the single team Synergistic Resources Integration (SRI) or Symbiosis, it all means the same.
The Result:
We put the system in production three days ahead of schedule.
"SRI is pleased with the cooperation, work and success in our venture with Symbiosis International. We will forever be appreciative of their services to SRI" James E. Hughes, President, SRI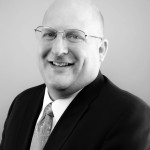 "We at SRI are truly grateful for all of the efforts by Symbiosis International. They have taken something that was a "Black Eye" for SRI and have turned that into something that we can be proud to show to the world." Brad Engler, COO, SRI
Playmakers
The Challenge:
Playmakers experienced rapid growth in the past years (Good).  Their system that had been in use for more than a decade could not handle the new demands (Bad).  After careful evaluation, Playmakers selected the Cloud-Based Retail POS named RICS (Still Good). Playmakers and RICS needed all the data from the old system. That system did not have any technical documentation and this became a time-critical (Ugly). Playmakers called Symbiosis (The Best).
The Solution:
After a quick and thorough evaluation of the situation, Symbiosis gave a plan that would complete the migration to RICS with minimal effect on store operations during the transition. The plan included data extraction, cleansing, loading to RICS format, a fall back plan and a way to access legacy data after migration.
The Result: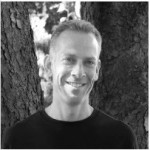 "We are very happy with the timely work Uma [of Symbiosis] did for us. We are pleasantly surprised by how smooth we were able to transition to RICS. Uma was thorough with the details, flexible to accommodate changes in requirements, and has been helpful and courteous. We will be very happy to work with him should another opportunity arise." Brian Jones, CEO, Playmakers
State of Michigan
The Challenge:
Dept. of Natural Resources was using a PC-based timber management system that involved several manual processes, took a week to update a central database, and was error-prone. They needed a fast and reliable web-based system.
The Solution:
State's IT department selected Symbiosis to work on this Dashboard Project to develop an advanced system for timber management, utilizing IBM Rational Software.
The Result:
More efficient management of timber sales, among other factors, contributed to the doubling of revenue to $50 million annually. New system improved productivity, increased efficiency by 20%, and achieved very high customer satisfaction.
"The Symbiosis team has ensured that the project was developed in a correct manner, … their team worked extra hours to ensure that the project deliverable quality was exceeded and project schedules and budget were met. Moreover, the Symbiosis team has been very efficient, professional and a pleasure to work with. …Symbiosis was able to develop an excellent product…VMS has been ranked as one of the top 25 IT projects for the State of Michigan. … Based on my excellent experiences with the project team from Symbiosis, I recommend them for any company that strives for quality, on time and efficient software products." Sam Roberts, IT Manager, State of Michigan
Michigan State University
The Challenge:
The Biochemistry Research Store (BMB Store) had been using a PC-based inventory and billing system that was over 10 years old.  The monthly billing account no longer was accurate and the inventory counts were unreliable.  Regulations required signatures for all purchases and that made it a paper-intensive process.
The Solution:
Symbiosis Team met with BMB staff to develop a solution in two phases. Due to limited budget, phase one involved minimal upgrade to make the system accurate and reliable. In phase two, Symbiosis redesigned the system to run on iPads to capture signatures from buyers.
The Result:
New system is loved by the end users and BMB staff alike. It saves a lot of time for both parties as the buyers can use the iPads to "self-serve" their purchases, sign on the iPad itself, and BMB staff do not have to reenter any info. System is fully accurate, reliable and has been running well with no maintenance for about three years.  More importantly, one paper-intensive process has been turned paperless and that contributed to BMB getting Green Certification from MSU.
"They [Symbiosis] spent quite a bit of time developing a comprehensive view of our needs and those of our customers and auditors.  … I was impressed with the scope of their follow up questions.  I felt they really understood the problems we had with the old system.  … team kept the project on target and on time, which is difficult to do with several users giving their input all at the same time.  They were very patient and understanding …My staff and I are pleased to have worked with such a talented group."  Joyce Robinson Biochemistry Research Store, Mgr.